Time Magazine made a historic editorial decision.
TIME Replaced Its Logo on the Cover For the First Time in Its Nearly 100-Year History With a creation from Shepard Fairey.
From Shepard's official site:
In this illustration, the normally clear-cut rebel symbol of a bandana covering a face takes on a different meaning during Covid, becoming an emblem of safety, respect for one's fellow citizens, and a sign that the wearer believes in science. The image on the bandana, including the ballot box speaker, is part of a piece of art I created called 'Our Hands – Our Future.'
The conscience of Street Art keeps marching into the mainstream aesthetic whereas years ago it was castigated as merely "vandalism".
Let's hand it to Shepard for another timely performance.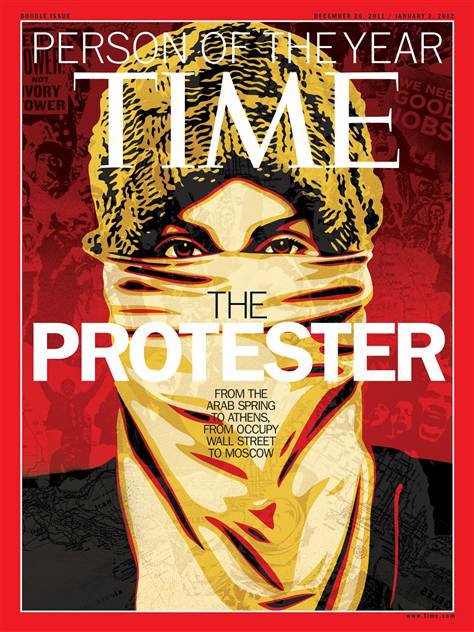 I have a stylistic system to make things unified and cohesive; I'd design in two or three colors because I couldn't afford more than that. Those limitations are something that have stuck with me since then. I knew more or less the color palette I would use. It gives me a little bit more freedom in a narrower space to figure things out. -Shepard Fairey
"I love to see Time showcasing Photography… also not considered mainstream art just 10 short years ago. It has now grown to become a recognized and legitimate form of art with some prints commanding 6 figures at auction." – Patrick Jones
Art History Matters: We have a new Timeline of Shepard's career here.